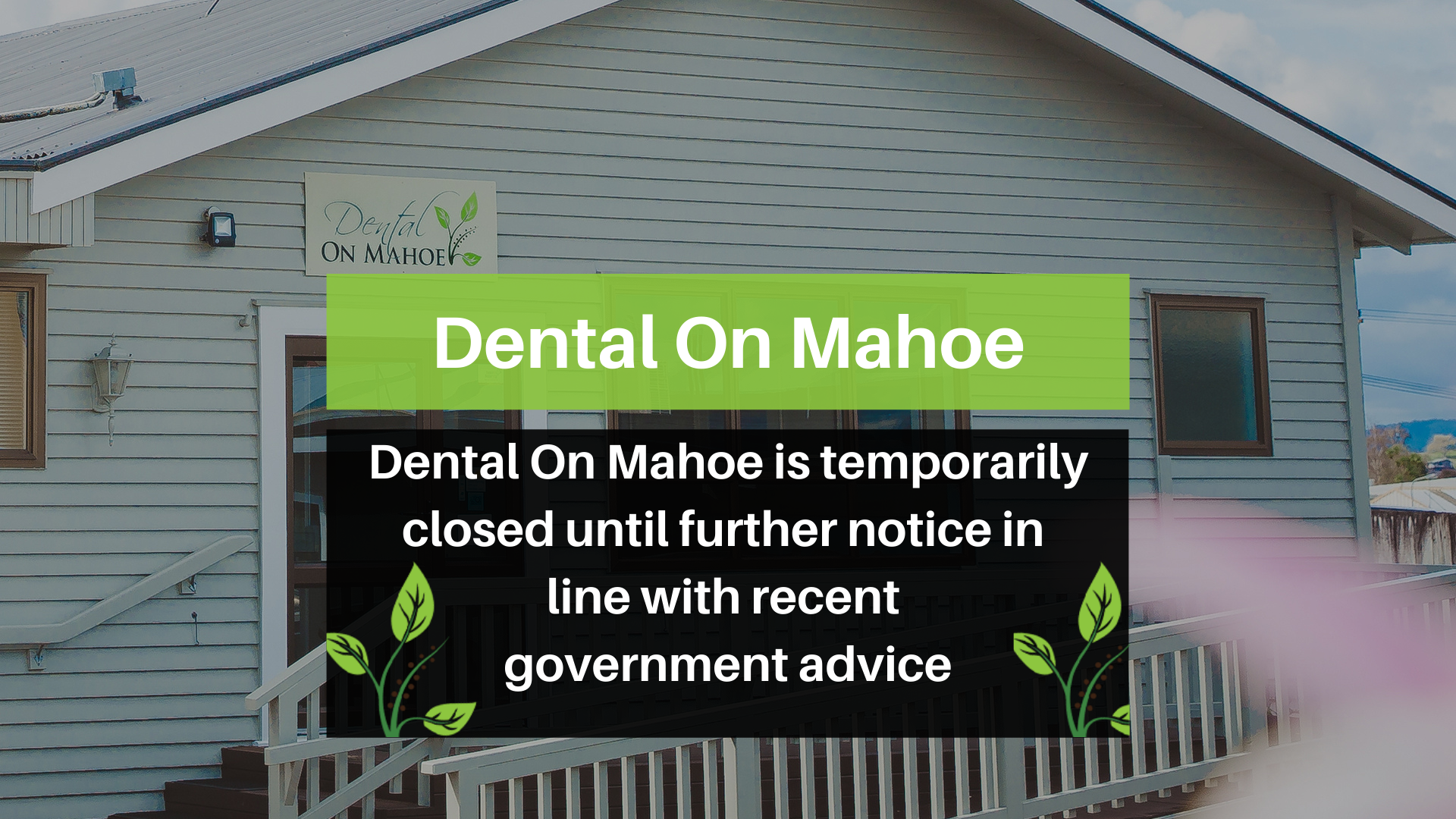 Hi all! 👋🏽 We regretfully let you know that Dental On Mahoe is closed until further notice, in line with current government advice.
We are deeply saddened that we must do this, however, understand that this is the best for our community 💚
If you are having a dental issue or an emergency, please still do contact us via:
📧 EMAIL: dentalonmahoe@gmail.com
📱 FACEBOOK: MESSENGER
📞 PHONE: 0273225313
We will be checking these Monday to Friday between 10:00 am and 3:00 pm.
The Dental On Mahoe team hopes you are safe and we are thinking of you all 🙌🏽